Setup Chart of Account in Business Central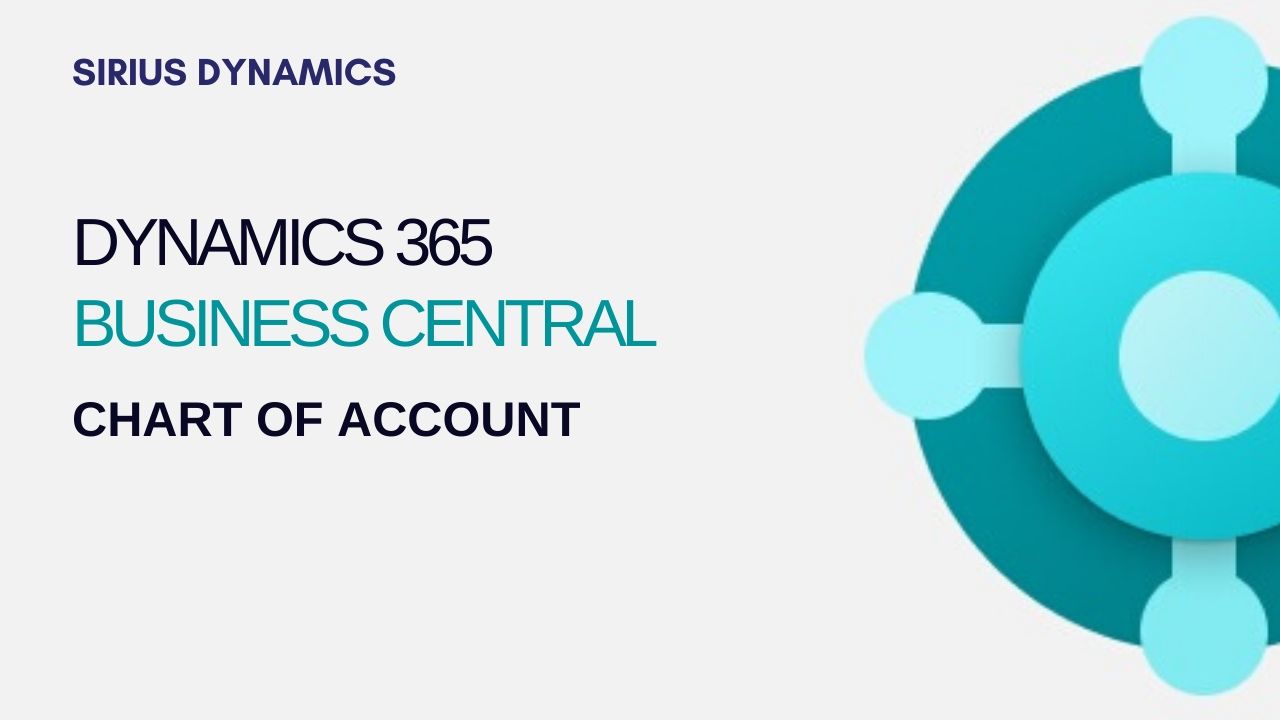 Setup Chart of Account
The Chart of Accounts is the list of General Ledger accounts where we organize our business expenditures, revenue, assets and liabilities of a company.
In business central, we can build a multi-level chart of accounts so that we can get to know the financial information easily in a structured way.
To setup the chart of accounts, in the search for Chart of Accounts and click the related link.
Choose New to create a new account.
Fill in the No. and Name fields. The number will depend on where we want our account to appear.
Now in the Income/Balance field, specify whether the account is an Income Statement or Balance Sheet.
In the Account Category field, select the account category Income and in the Account Subcategory field, select account subcategory Income.
To specify the type of entries that we will post in this account, we choose the Debit/Credit field and select the type of entries.
To define the purpose of the Account, we will choose the Account Type field which helps to create different levels.
We can group the accounts using the Begin-Total and End-Total types.
If we want to include the General Ledger accounts in the Reconciliation page in the General Journals, enable the Reconciliation Account option.
If we want to add automatically an extended text when we use this general ledger account, enable the Automatic Ext. Text option.
The Direct Posting option, defines whether the system allows to post the transaction directly to the General Ledger account.
If we want control accounts for Receivables and Payables, keep the Direct Posting option disabled so that all transactions will be posted through Customers and Vendors.
If we want to directly post the transactions in the G/L account, we can also setup the Posting using the Posting fasttab.
In this section, we can define the General Posting Type as Sales or Purchase.
We also have some additional options like Gen. Bus. Posting Group, Gen. Prod. Posting Group, Tax Bus. Posting Group, etc.
Thus, now we can use the general ledger account.
this is how you can "Setup Chart of Account" in Business Central.
Leave your questions, queries and suggestion in comment box below.